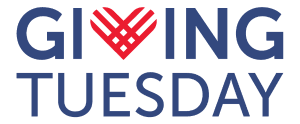 Join the Movement and Give Back! 
The Arc Gloucester is a non-profit organization that has been helping individuals with autism, Down Syndrome, and other intellectual and developmental disabilities for 65 years!

As in years past, The Arc Gloucester is participating in Giving Tuesday. Giving Tuesday is a Global Day of Giving that will take place on November 30, 2021.This year, The Arc Gloucester is expanding our Giving Tuesday campaign to a full week from November 30th through December 7th! 
All donations received will benefit the programs and services provided by The Arc Gloucester. For the individuals we serve, the ability to interact with peers, live independently, learn new skills, obtain employment, and enjoy recreational activities is essential, just as the ability to receive much-needed respite is to families and caregivers. Your donations help us to provide these critical services and makes a monumental impact to those looking for programs and support. 
New this year, sign up to donate $15 or more per month or a total of $180 dollars or more during our Giving Tuesday campaign, and you will receive a limited-edition mug designed by an individual who receives services from The Arc Gloucester. Each mug will come with a special message from the creator! Act quick as the limited-edition mug is only available to donors who sign-up during our Giving Tuesday Campaign.  
The Arc Gloucester thrives on the support of our local community, stakeholders, and supporters. Your help allows us to provide an unparalleled level of service and we couldn't do it without you! Participation in movements like Giving Tuesday allow us another opportunity to get our message, mission, and vision out into the greater Gloucester County area.  
How can you participate? There are many ways you can support The Arc Gloucester's week-long Giving Tuesday campaign. Spread the word to your friends and family. Share our social media post. Donate via our fundraiser link. You can also create your own Peer-to-Peer fundraiser on our website and share it with your friends! 
Giving Tuesday was created in 2012, to encourage people to do good. The movement has transformed into a global movement which inspires people to stand together in unity. It moves people to collaborate, give, and celebrate generosity. Your Giving Tuesday donation to The Arc Gloucester will be used to continue to provide a variety of programs and services to 600 individuals.