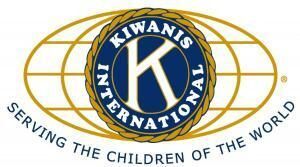 Aktion Club, Making a Difference in Gloucester County
Aktion Club of Gloucester County is a community service organization sponsored by The Arc Gloucester and Kiwanis Club of Greater Woodbury. Aktion Club is designed to inspire adults with developmental disabilities to take leadership roles and make a difference in the community. Club members give back by conducting fundraisers and carrying out service projects; being part of a club improves self-esteem!
Aktion Club of Gloucester County was established in 2011 and received its Charter from Kiwanis in 2012. Since then members have participated in various service projects including: Operation USO to collect donations for the troops, creating holiday greetings for residents of local assisted living facilities, collecting food donations for the local food banks and animal shelters, a winter coat drive, and much more! One of the most recent campaigns was the winter coat drive, 308 coats were collected for men, women, and children in the South Jersey area distributed by the People for People Foundation. Aktion Club also supports Kiwanis Internationals Eliminate Campaigns, focused on eliminating maternal and neonatal tetanus around the world. Beginning in 2013 Aktion Club has collected $145 to date, which protects about 80 mothers and children. The organization isn't all work though! Every year, Aktion Club holds their annual Charter Night where members get together to celebrate their job well done for assisting and supporting organizations through donations, fundraisers, and service projects. It's also a time to look back on the incredible connections they've made within their community and beyond! 
Most recently, Aktion club met for their monthly meeting and celebrated the 308 coats they were able to collect, but first it was time to get down to business! On this particular afternoon their agenda was to start with guest speaker Dottie Morton, a representative from the Hearts United Against Cancer organization concerning their current service drive. All members were engaged in conversation learning about the organizations volunteers, the type of bundles they create, and the delivery process to over 19 hospitals in the South Jersey Area. As business wrapped up it was time to celebrate their accomplishment of donating 308 coats! With over 20 members in attendance, six pizzas, and six sodas the celebration was under way!
Currently, Aktion Club is collecting items for Hearts United Against Cancer, an all-volunteer organization that delivers Care & Comfort Bundles to local and national Cancer Hero's of all ages. You can get involved by donating one of the many items needed to help fulfill these requests by June 22, 2018! Aktion Club specifically is collecting: Reusable water bottles, books (new/gently used), hand sanitizer, toothpaste and toothbrushes, journals, note cards and list pads, body lotion and soap, nail care items, socks, hard/tart candy, gum, word search books, coloring books, crayons and colored pencils. Drop boxes can be found at Franklinville ATS, Woodbury ATS, The Arc Gloucester Admin Office in Woodbury, Morris Graphics in Woodbury, Gibbstown ATS, and The Arc Bakery in Turnersville. 
To stay up to date with the ongoings in Aktion Club, please look for Aktion Club's new Facebook page coming soon! Events, donation drives, service projects, and meetings will all be shared on the Facebook page. New members are welcome, spots are open to any young adult with a disability living in Gloucester County area. Aktion Club's next meeting is Friday, June 8, from 12:30 – 1:30 pm. For any questions or further information please feel free to contact Brenda Powell, The Arc Gloucester Assistant Executive Director/Aktion Club Adviser at 856-848-8648 ext. 127 or bpowell@thearcgloucester.net.
Aktion Club is Coming Soon to Facebook!