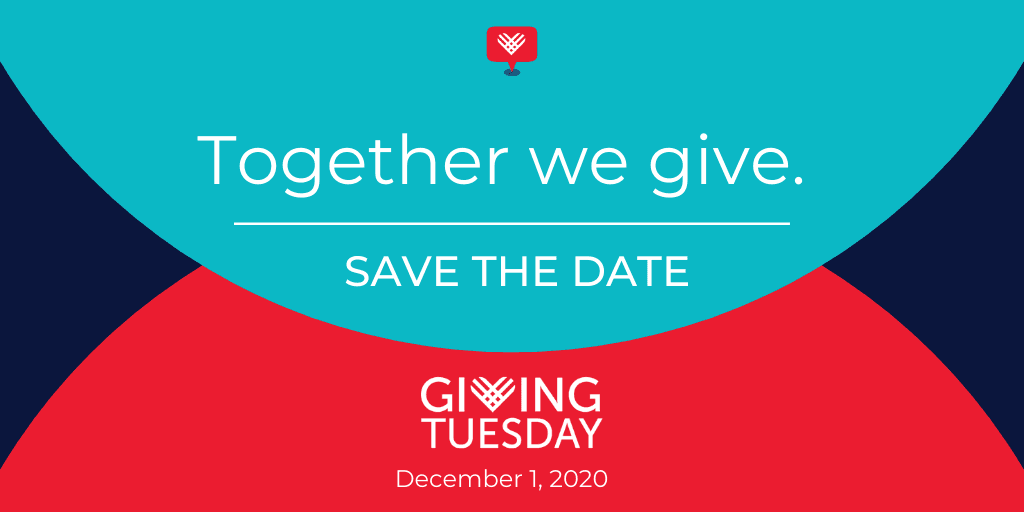 Giving Tuesday 2020
December 1, 2020
Every year,The Arc Gloucester participates inGiving Tuesday,a global movement just after Thanksgiving which seeks to bring about support and recognition to participating non-profits. We use this opportunity to remind our supporters how crucial they are to our mission and vision, and how incredibly grateful we are for their support. It is sort of a jumpstart to our Annual Appeal, and we get more excited for it each year!
This year, Giving Tuesday is on Tuesday, December 1, and is as important as ever. We'd like to take this opportunity to educate you a bit about Giving Tuesday, and explain why we participate!
So, what exactly is Giving Tuesday?
In 2012, Giving Tuesday was created as a way to encourage people to do good. In eight years, the movement has transformed into a global movement which inspires people to stand together in unity. It moves people to collaborate, give, and celebrate generosity.
With the digital devices we use each day connecting us all, online giving has never been easier! Giving Tuesday emphasizes opportunities to give back to the non-profits/communities of their choice safely. It is an opportunity to stay connected, all while practicing social distancing.
Why do we participate?
The Arc Gloucester thrives on the support of our local community, stakeholders and supporters. We simply cannot continue to provide the unparalleled level of services and programs for the individuals we serve without your help. Participation in movements like Giving Tuesday allow us another opportunity to get our message, mission and vision out into the world—and cultivate new and existing support!
There is no limit to the amount of support The Arc Gloucester needs. There is no limit to the amount of individuals we need to hear about our mission and vision. There is no limit to the amount of individuals we need to advocate for The Arc Gloucester and the individuals we serve. Giving Tuesday allows our organization the opportunity to benefit from all three things.
How you can participate this year:
Spread the word! Tell your friends, tell your family, ask for support! Share our posts on your page!
Donate via our fundraiser link
Create your own Peer-to-Peer fundraiser on our website, and share it with your friends!
In this time of pandemic and uncertainty, we all need a little togetherness. Giving Tuesday is the perfect opportunity to unite at a safe distance and rally support for The Arc Gloucester. We are so thankful for your consideration and support! We can't wait to see what you all come up with for Giving Tuesday!