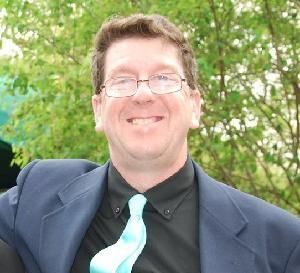 June 2018 Star Self-Advocate
Meet our Star Self-Advocate for June 2018, James Storti! James is an eager to learn, outspoken, and dedicated individual. He is currently a resident to one of our supervised apartments where, with the help of James, smiles are found all throughout the apartment! Because James is such an inspiring self-advocate he has represented The Arc Gloucester at many of our events this past year and has made a lasting impression to our organization. He has stood with Ana Rivera, The Arc Gloucester's Executive Director, to present The Arc Gloucester's history at the 60th Anniversary celebration, spoke before the county board of Chosen Freeholders during Developmental Disabilities month in March, participated in our CQL accreditation process, and assisted with the presentation for our staff at our annual employee in-service.
James has the perfect combination of work and play down to a science! He was a member of the Life Long Learning Ballroom Dancing class in the fall where he had a wonderful time preforming and shined on the dance floor during the closing ceremony. He has also proven himself as an excellent employee at The Arc Gloucester's Crew program. James works hard every day at his job! According to Terri Walters, the The Arc Gloucester's Crew supervisor, "James is a faithful employee with a wonderful work ethic. He is quick to help any of his co-workers and has a heart of gold!"
Most recently, James was awarded with the 2018 Dave Ravel Memorial Award, presented by The Arc Gloucester Board President David Contino at the 2018 gala. This award recognizes an individual participating in an Arc Gloucester program who has accomplished a personal goal and achieved success in the face of difficulties through hard work and perseverance. Everyone at The Arc Gloucester is extremely proud to honor James with this award for 2018.
Thanks to the many wonderful families and all of our amazing sponsors James and many more of our star self-advocates are able to achieve with us!