Achieve With Friends
Achieve With Friends is a community inclusion program which aims to improve integration into the chosen community of the individuals we serve. Individuals will receive services outside their home in educational, enrichment or recreational activities as outlined in their Service Plan.
There are up to six individuals in each group, activities vary day to day so individuals can find what interests them!
This program is open to individuals aged 21+ and receiving services through DDD.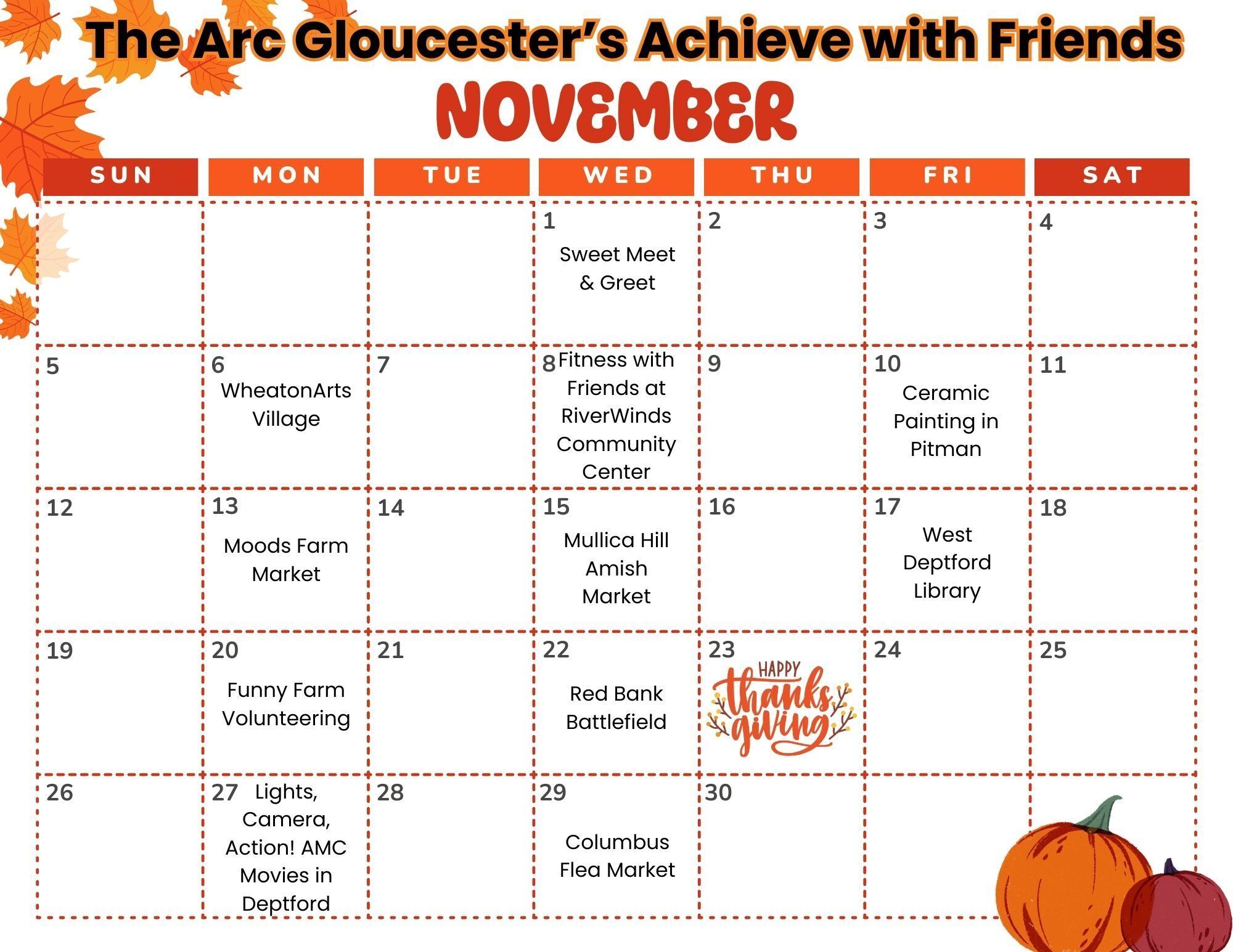 If you are interested in registering for any of the Achieve with Friends events please submit the form below! Please note that submitting the form does not guarantee registration, a member from The Arc Gloucester will be in touch shortly to confirm registration. 
Food is not included on outings unless specifically mentioned, please bring a bagged lunch. 
For more information please contact us at 856-848-8648 or email us at info@thearcgloucester.org