SUPPORTED EMPLOYMENT
The Arc Gloucester's Supported Employment Program provides employment services for individuals with disabilities by helping them become successfully employed into their local communities.
Participants work alongside their job coaches to prepare their resumes, practice interview skills, assess their strengths and interests, and so much more, while discovering their gifts and talents.
---
How do Supported Employment staff support Job Seekers?

Assess strengths, interests, and employment goals
Assist in preparing resumes
Strengthen interview skills
Assist in obtaining workplace accommodations
Coach employees
Guide and support families and employers regarding their role in maintaining employment
Continue to work with the client and employer after finding a job to ensure long-term success

Benefits of hiring one of our individuals

Employees with disabilities can also offer creativity, innovation and varied perspectives on how to confront
challenges and get a job done.
People with disabilities tend to bring a strong sense of loyalty to the workplace and have higher retention rates
Hiring people with disabilities promotes an inclusive work environment.
Companies that employ people with disabilities may be eligible for certain federal and state tax deductions and
financial incentives.
---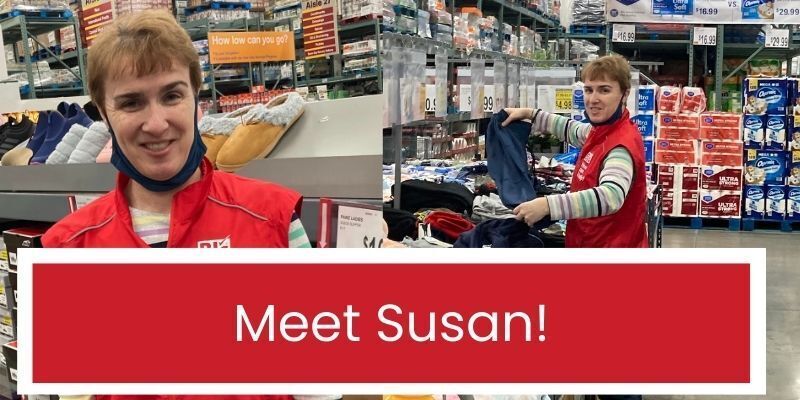 Susan began The Arc Gloucester's Supported Employment program late September 2021.
Susan was eager to get out in the community and try something new! With the help of her job coach, Susan began building her resume, filling out applications for jobs of interest and developing her interview skills through mock interviews.
In early November 2021 Susan was hired for a part-time position as a recovery clerk at BJ's Wholesale Club! Susan is responsible for keeping the clothing displays neat and organized. She jumped right in and has eagerly taken on more responsibilities as she became more comfortable in her role. Susan takes initiative and works hard every day!
She is happy and proud to be in her role at BJ's.
---